Verdicts and Settlements
Newark Injury Attorneys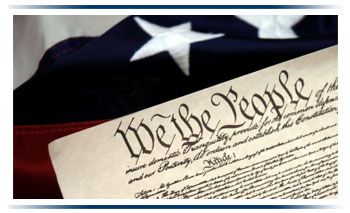 $4 Million for Inmate Death -
Dawkins v. County of Union: Union County agreed on March 11 to pay $500,000 over injuries to an inmate that allegedly led to his death, bringing the total recovery to $4 million.
Johnathan Dawkins, allegedly a schizophrenic who required psychotropic medication, was transferred from Essex County Jail to the Union County Correctional Facility on an assault warrant on Oct. 1, 2007.
While serving time in Essex for assault, Dawkins had been medicated and hospitalized by Correctional Health Services, but CHS allegedly did not send his medical information to Union.
During intake in Union, Dawkins was verbally abusive and uncooperative and placed in detention for 13 days, according to papers filed in federal court in Newark by his estate's attorney, Gregg Alan Stone of Kirsch, Stone & Morgan in Newark. His mental condition allegedly deteriorated so much that the jail removed two other inmates from his cell for their safety.
On Oct. 13, 2007, guards and supervisors in SWAT gear showed up to take him for a psychological evaluation and allegedly forced him from the cell, using pepper-spray in his cell, removing him face down and pressing down on his torso. A video allegedly shows him with a pillow against his face to block the spray and gasping for breath before going limp. When he got to the medical department, he was brain dead, the papers say. He died on April 12, 2012.
Stone's papers say that last Oct. 25, CHS settled for $3.4 million through mediation with former U.S. Magistrate Judge Joel Rosen and that Essex County settled a month earlier for $100,000. Of the $3.5 million, $1,126,000 went to pay a Medicaid lien and more than $49,000 to pay litigation costs.
U.S. Magistrate Judge Joseph Dickson approved $904,124 in legal fees on Jan. 7, with the rest of the money distributed to Dawkins' relatives.
Stone declines to discuss the settlement with CHS or name the company, citing a confidentiality proviso.
CHS lawyer Stephen Siegrist, of O'Connor Kimball in Cherry Hill, and Union's lawyer, Alexander Booth Jr. of Jersey City, did not return calls. Assistant Essex County Counsel Alan Ruddy declines comment.
New Jersey Law Journal, Suits & Deals, By Mary Pat Gallagher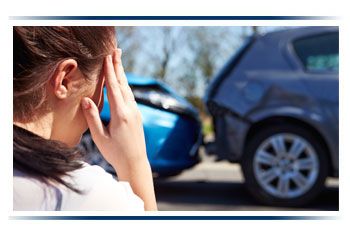 $992,500 for Fire Injuries -
Cordero v. Essex Plaza: A tenant who alleged he suffered permanent injuries in a fire in his apartment settled his Essex County suit for $992,500 on July 3.
Jose Cordero, now 34, and his girlfriend were asleep in the bedroom of his Newark apartment on Aug. 15, 2007, when they were awakened by smoke. A couch in his living room had caught fire, most likely from a cigarette, says Cordero's lawyer, Gregg Sone of Kirsch, Stone & Morgan in Newark.
While trying to exit, Cordero collapsed and suffered third-degree burns over 30 percent of his body, as well as smoke inhalation that caused chronic obstructive pulmonary disease, Stone says. Afterward, a medically induced coma left him with a dropped foot, which is a permanent disability that prevents him from working, Stone adds.
The suit alleged the apartment's smoke detector did not sound due to the negligence of the building owner, Essex Plaza; the property manager, Planned Building Services of Parsippany; and contractors responsible for the alarms.
Essex Plaza and Planned Building Services will pay $492,500 each; Pyramid Fire Inc. and Treycom Technologies Corp. of Farmingdale, N.Y., a combined $5,000; and Scarsdale Security Systems Inc. of Scarsdale, N.Y., which monitored the system, $2,500.
The settlement was mediated by Mark Epstein, a retired state judge now with Hoagland, Longo, Moran, Dunst & Doukas in New Brunswick.
Marc Pakrul of Tompkins, McGuire, Wachenfeld & Barry in Newark, Scarsdale Security Systems' attorney, confirms the settlement.
Essex Plaza's lawyer, Brian Murphy of Montvale, did not return a call. Neither did Planned Building Services' lawyer, Gaetano Mercogliano of Sweeny & Sheehan in Philadelphia; nor Steven Wiederhorn of Faust, Goets, Schenker & Blee in Livingston, counsel to Treycom and Pyramid.
New Jersey Law Journal, Suits & Deals, By David Gialanella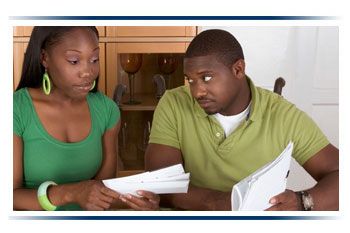 $750,000 for Workplace Accident -
Canales v. Genmar Holding Co.: A bakery worker whose hand was crushed in a machine accident settled his Essex County suit for $750,000.
On Oct. 1, 2002, at Pechter's Bakery in Harrison, David Canales, then 56, put his left hand in a hamburger roll-making machine that was slowly rotating the rolls prior to baking. His hand was crushed between a gear and chain, says his lawyer, Gregg Stone of Kirsch, Stone & Morgan in Newark.
He required amputation of the middle, ring and pinky fingers, and part of the hand, as well as reconstructive surgeries. Canales has residual pain and limited use of the hand.
Canales claimed the 50-year-old apparatus made by AMF Inc., a company since acquired by Genmar Holding Co. of Richmond, Va., was defectively designed, even by 1950s standards.
Genmar contended that the machine had been modified and that Canales' actions proximately caused the injury.
The suit was stayed when Genmar entered bankruptcy proceedings in Minnesota. Genmar's carrier, Travelers Ins. Co., proposed a settlement earlier this year. Each side agreed to $750,000 and petitioned to lift the stay. The settlement was finalized on Nov. 12.
Genmar counsel John Shea of Litchfield Cavo in Cherry Hill did not return a reporter's call.
New Jersey Law Journal, Suits & Deals, By David Gialanella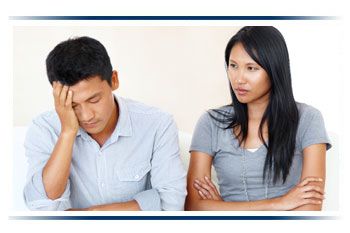 City of Newark Pays $6.0 Million Cash Settlement in Fall-Down Injury Case -
A 43-year-old Newark woman received a $6.0 Million cash settlement from the City of Newark for failing to maintain its street. The woman was caused to fall into a hole that was partially covered by a metal construction plate.
According to her lawyer, Gregg Alan Stone, Esq., "Investigation revealed that for several years leading up to the accident, the City of Newark knew that beneath the metal construction plate was a broken lateral pipe to an adjoining sewer basin, which caused the street surface above to repeatedly deteriorate and collapse".
Rather than simply replace the broken pipe, City employees repeatedly backfilled the area, placed the metal construction plate on top of the area at street level, and applied asphalt patch around the plate.
The woman underwent eight back surgeries. A morphine pump and heavy-duty narcotic medication helps control her pain.
"The injuries left our client a walking cripple. She will never work another day in her life", said Stone.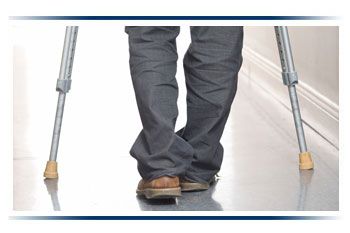 Senior Injured in Fall Awarded $4.7 Million -
67-year-old senior citizen whose throat was crushed against a curb when she tripped over a concrete car stop at a Newark public housing complex was awarded $4.7 million by a jury.
Her lawyer, Gregg Alan Stone, Esq., said that the concrete car stop was negligently placed in the parking lot in front of the entranceway to the building.
Although the emergency doctors saved her life, a blood clot caused the woman to suffocate while recovering and she suffered extensive brain damage.
"The money will allow her to have the best medical care for the rest of her life", said Stone.
Jury Awards $2.0 Million for Injuries Suffered in Hit-and-Run Accident -
An Essex County jury awarded $2.0 Million for a woman's injuries following a hit-and-run accident. The woman sustained serious fractures to her leg and dominant arm. Multiple surgeries were required to fuse the broken bones. Significant keloid scarring formed over the operative sites.
According to her lawyer, Gregg Alan Stone, Esq., "the claimant was left with horrific injuries that will remain with her for the rest of her life".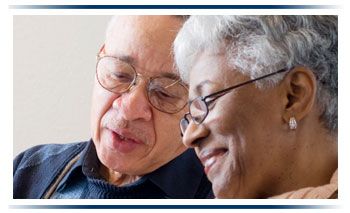 Crash Victim's Family Awarded $1.2 Million -
The Estate of a man involved in a Newark auto accident with a truck received a $1.2 million settlement.
As a result of the accident, the man suffered numerous leg fractures. Complications led to a below the knee leg amputation.
Just as the man was recovering from his injuries, he died due to unrelated reasons, said the Estate's lawyer, Gregg Alan Stone, Esq.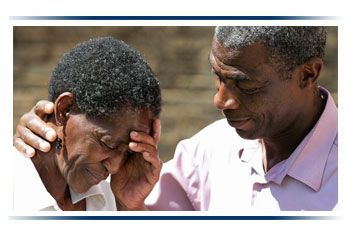 Hospital Settles Suit in Newlywed's Death - $1.8 Million
A young newlywed underwent a routine gynecological procedure at a local hospital to help her become pregnant. Unfortunately, she ended up bleeding to death in the recovery room, while her husband waited at bedside for her to wake up.
Her husband settled a wrongful death lawsuit against the hospital for $1 Million. One of the two surgeons who operated on the newlywed settled for $300,000. The case was tried against the second surgeon, which netted a settlement of an additional $500,000.
According to her attorney, Gregg Alan Stone, Esq., "It was just a series of preventable errors that caused her tragic death".
Stone said her death resulted in the hospital changing its policy. The hospital now requires nurses to monitor patients' vital signs throughout their same day surgery stay.
Accident Involving Cablevision Van Nets Pedestrians $1.95 Million -
Two pedestrians while off-loading equipment from the back of their pickup truck were seriously injured when they were struck by a Cablevision Van which ran a red light and slammed into their truck. Both pedestrians were sandwiched between the front of the Cablevision Van and the back of their truck.
Their lawyer, Gregg Alan Stone, Esq., blamed the driver of the Cablevision van for speeding and driving recklessly in order to "beat the light".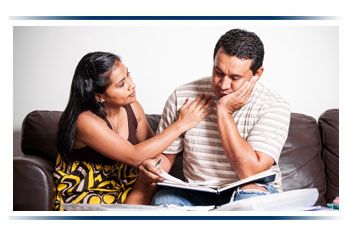 5-Year-Old Boy's Estate Agrees to $1.2 Million Case Settlement -
The Estate of a 5-year old boy who fell out of a 6-story apartment building window, agreed to a cash settlement of $1.2 Million, following a 6-day trial in Essex County Superior Court.
The Estate's lawyer, Gregg Alan Stone, Esq., argued that if the owner and management company of the apartment building installed child protection window guards, as required by law, the accident would not have happened.
Stone proved at trial that the building manager purchased and stored hundreds of child protection window guards in its basement for months leading up to the accident. A petition, which had been circulated amongst the tenants before the accident, pleaded for management to install the guards.
Following the accident, the little boy lived for one minute before he died. He was crying to the responding on-scene police officer, "I want my mommy".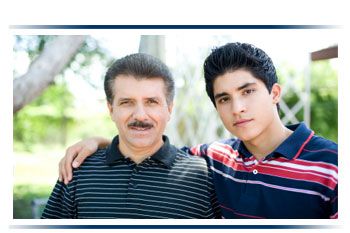 $2.0 Million "Failure to Diagnose" Medical Malpractice Case -
Following his return to New Jersey from a family trip to Nigeria, a 46-year old Somerset man died from Malaria, which went undiagnosed by his family doctor, who had prescribed him anti-malaria medication immediately before his trip.
His lawyer, Gregg Alan Stone, Esq., argued that the doctor failed to recognize the classic signs and symptoms of malaria, and instead treated the man for a viral infection. Stone said, "the defendant doctor simply failed to connect the dots and properly diagnose the condition".
The man became so sick that he was rushed to the hospital where he was properly diagnosed with malaria within hours of his admission. Unfortunately, his vital organs shut down and he died, leaving a wife and four young daughters. To make matters worse, Stone showed that the defendant doctor falsified the patient's medical chart in an effort to protect himself from fault.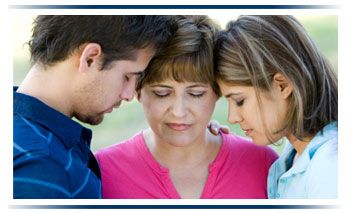 Hospital Worker Awarded $2.8 Million For Product Defectively Design -
A Radiology Technician suffered severe disabling back injury when she was moving a piece of defective x-ray equipment in a local hospital. The portable x-ray equipment, which weighed hundreds of pounds, was proven defectively designed because the manufacturer failed to install a breaking mechanism to stop the machine's wheels from moving.
The accident occurred when the woman was trying to protect the portable machine from slamming into the side of a hallway wall, while she was moving it. In an effort to prevent damage to the machine, she pulled back on the machine's handle with all her strength. In so doing, she saved the machine, but suffered devastating injury which required low back fusion surgery.
Her lawyer, Gregg Alan Stone, Esq., obtained the verdict against the manufacturer of the machine, Siemens Medical, one of the largest manufacturers of medical equipment in the world.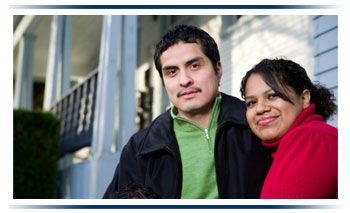 Motorcyclist Recovers $1.15 Million For Fractured Neck -
A motorcyclist traveling on the Garden State Parkway was cut off by another vehicle causing the motorcyclist to lose control and eject him from his motorcycle. The cut-off vehicle immediately fled the scene. "Thankfully a good samaritan followed the car and obtained the license plate", said Gregg Alan Stone, Esq., the motorcyclist's lawyer.
After he obtained the license plate, the good samaritan doubled back to the accident scene and rendered first aide to the motorcyclist.
The motorcyclist fractured his neck and underwent fusion surgery to stabilize the fracture.
The good Samaritan received an accommodation by the police for his heroic efforts.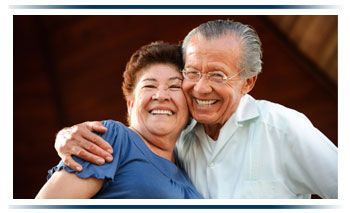 Jury Awards $2.9 Million to Bus Passenger Blinded by Errant Tire -
A 42 year old woman was rendered legally blind when a tire came loose from a car and slammed into the side window of a bus that she was riding in.
According to her lawyer, Gregg Alan Stone, Esq., the impact caused her head to hit the window with such force, that it caused her to become legally blind.
At trial, Stone established that the tire which came loose from the car had been negligently installed by a well known tire service center.
Stone said, "What a tragedy. She was at the wrong place, at the wrong time".
Click to Download Articles Regarding Previous Successful Cases
We Want to Hear from You
Give us your contact information and a case description for an immediate response!
Hablamos Espanol | Falamos Portugues